Opportunities
»
Free Associate Membership
Products and Services
»
Super Solo Ads
»
Extreme Traffic Pack
»
18 Memberships FREE for LIFE
»
Lead Grow
»
ChatterPal
Free Stuff
»
LinkedIn Tactics FREE!
»
Twitter Tactics FREE!
»
Youtube Tactics FREE!
»
Internet Marketing For Newbies
Free Traffic Packages
»
500,000 Mega Ad Credits
»
Promote To ONE Million
Brought To You By
Robert Beard (robbielee)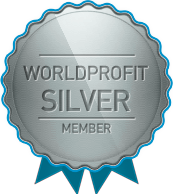 Published by: Robert Beard on 28-Jul-23
About Me post
I am a seasoned professional with a full spectrum career that encompasses law enforcement, technology, and engineering. With an 18-year tenure as a police officer and police technology specialist, combined with an extensive experience as an electronics engineer since 1990, I have carved a niche for myself as a visionary bridging the gap between public safety and cutting-edge technology. Currently, I'm embarking on a new venture, setting up a customer interaction website to share my expertise and hopefully drive positive change in my community.
I look forward to hearing from each and every one of you and anyway I can assist you, in the tactical or technical world as a consultant for either profession, then feel free to email me. Looking forward with an opportunity to hear from each and every one of you and it's a pleasure to meet you. Thank you.